Christmas Shopping » newport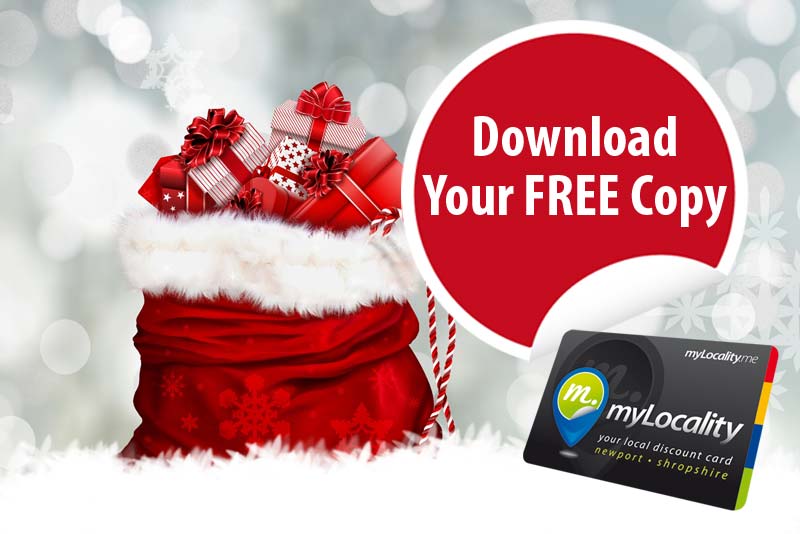 The Newport Christmas guide is packed full of Vouchers, Gift Ideas and comes with a Town map showing where to find Free parking.
The best of Independent and Big Brand Shopping
It's easy to see why Newport offers a fabulous experience for the town's Christmas shoppers. It combines the best of the Farmer's Market and Indoor Market with unusual gifts from a wealth of high street independents.
All this, with a picture-perfect backdrop of historical buildings, traditional tearooms, cafes, pubs, restaurants and Free Parking.
Our traditional market town is also home to major brands including; Waitrose, Aldi, Boots, Costa Coffee and Clarks. Newport's wide selection of unique, independent retailers and popular big name stores extend their opening hours in December to give you more time to shop for those perfect Christmas gifts.
late night opening times
Christmas shoppers will find shops, cafes, pubs and places to eat in Newport operating their normal opening hours over the festive season.
plenty of free parking this Christmas
The town map below, shows the locations of the official town car parks, which are all free. You'll also find locations for Bus Stops and Free Wi-Fi hotspots. Click any icon to reveal it's title.
find free parking in newport this christmas
you may be interested in
Plan your Christmas early this year. Visit our local shopping directory for gifts, ideas and opening times. All available on smartphone, tablet or pc.
Download your Free copy. This digital edition guide is suitable for smartphone, tablet or pc. With town centre map featuring free parking, free wi-fi, banks and more.
This Christmas, discover market traders selling everything from fresh fish, meat and veg to cards, wool and clothes in an historic 19th century Listed building.