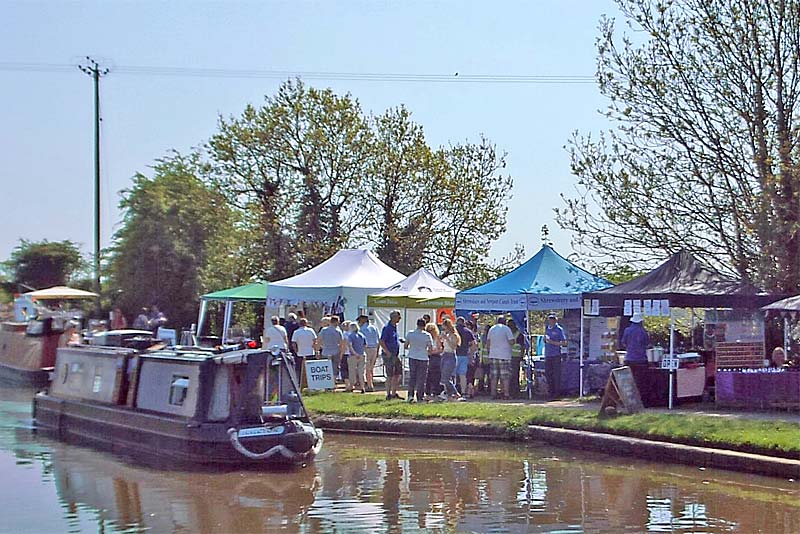 Norbury Canal Festival 2023
what's happening on the day
Norbury Canal Festival will be held on Saturday 29th April – Monday 1st May 2023.
This year we are aiming to make the Festival the biggest and best so far. It will again be held on both sides of the canal with food, trade and traditional arts and crafts stalls spread along the canal tow path, around Norbury Wharf and in the canalside garden of the Junction Inn. The stalls that used to be in the field behind the pub have been re-located so that they are closer to the other attractions. Lisa Fairy and Windmill Broadcasting will be providing music and information throughout the 3 days and face-painting, plus a Prize Treasure Hunt for children will be available in the pub garden. The pub field will be a Children's' Fairground with fairground rides and stalls.
And parking at this year's Festival will be FREE!
On the water there will be plenty of canal traders and craft boats to add to the atmosphere with regular boat trips along the canal.
We are expecting more visiting boats this year and entries are filling up quickly. There will be a Best Looking Boat Competition for the visiting boats. Norbury Wharf will be providing one of the narrowboats for visitors to look around.
The Junction Inn is providing free entertainment. Details of other attractions will be posted on the Shrewsbury & Newport Canals Trust website, Facebook and Twitter as they are booked.
Norbury Junction, Staffordshire, ST20 0PN
All above details are subject to change.
where is Norbury Canal Festival 2023?