visitor experience » newport town map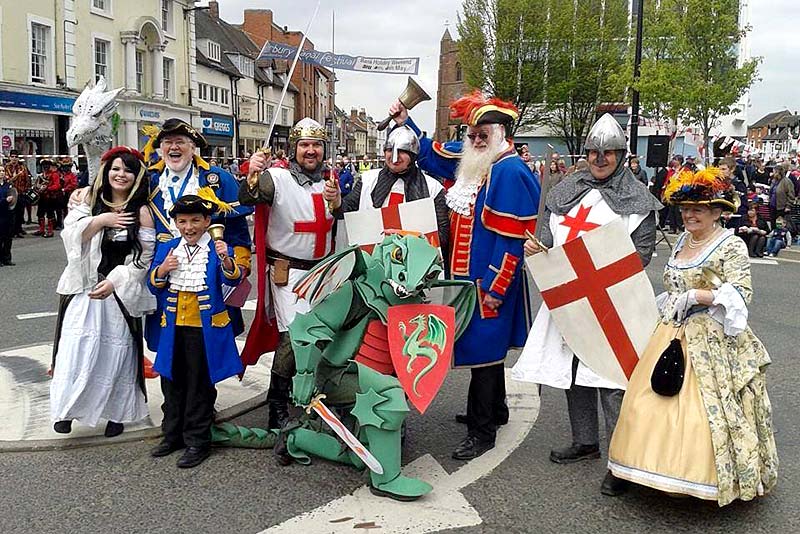 Visit newport. an historic shropshire market town
a town packed full of history
Newport is a beautiful historic market town and an ideal place to visit or use as your base as you explore the many surrounding villages, hamlets or picturesque Shropshire Countryside.
Within the town's boundaries, you'll be spoilt by historical buildings, landmarks, fantastic independent shops and boutiques, traditional pubs, cafes and more.
discover our historic landmarks
At the heart of Newport since the 12th Century is St Nicholas Church. The church has gone through many changes through the ages, which together with various carvings and beautiful stained windows, offer a fascinating glimpse into town history for the passing visitor. The church is open seven days a week between the hours of 11am and 3pm. Their website offers dates and times of upcoming church events.
In the centre of Newport itself discover the Listed Market Hall building, built in 1860 after an Act of 1858 allowed for a new Market Hall and Indoor Market to be built. The indoor market took over from the Buttercross covered market, which stood where the Pulestone Cross stands today. The original Buttercross offered the people of Newport eggs and butter. Today's indoor market traders offer a much broader range of produce and products, as can be experienced by visiting them on a Friday or Saturday.
plenty of free parking in newport
The town map below, shows the locations of the official town car parks, which are all free. You'll also find locations for Banks, Newport Library, the Post Office, Bus Stops, Free Wi-Fi hotspots, Places of Worship, Newport Cemetery and local surgeries. Click any icon to reveal it's title.
newport community events
The main events stages in and around Newport are the Newport Carnival, which has been staged in Newport for over 150 years and the Newport Old Tyme Market which happens annually, usually before or after Newport Show in July. The newest event is the Newport Music festival which is hosted by various venues in the town.
Newport hosts a wide range of key events throughout the year and is fast becoming a cultural centre in the area. Arguably the largest event bringing visitors to Newport, is The Newport Show which is hosted yearly at Chetwynd Park, near Edgmond. The show has become one of the leading shows in the Shropshire and West Midlands region due to its position near the town and size of the show ground, which also hosts Shropshire Game Fair and British Falconry and Raptor Fair.
One of the most popular events in the town is the biennial Newport Nocturne Bike Race, which sees the Newport High Street packed with cycling enthusiasts and local supporters, and is well covered by national press and media outlets.
newport tourist information centre
If you would like more information relating to our historic Shropshire market town, please contact Newport's Tourist Information Point, located at 3 Guildhall, High Street, Newport TF10 7AR. Telephone 07831 395322.
Please note the Information Point is closed on Sunday. But don't let that stop you popping over and enjoying the wonderful range of Shops, Tea and Coffee houses, Pubs and Restaurants in the town.
newport has much to offer it's visitors
newport shropshire town map
you may be interested in
Download your copy of the Newport Town Guide. This digital edition is suitable for pc, tablet and smartphone. Includes a town centre map featuring free parking, free wi-fi, banks and more.
For those looking to mix history with walking or cycling, download a guide to the Shrewsbury and Newport Canals which covers just over 23 miles from Norbury to Shrewsbury.
Why not plan your visit to coincide with one of the town's many key events. You'll find all the dates, times and maps you need in our What's On guide for Newport.
other places of interest
Visit Ironbridge offers visitors a wealth of information, offers, events and history for this local World Heritage site.
The Shropshire Tourism site is packed with valuable visitor information relating to our fabulous county of Shropshire.
For interesting and inspiring places to visit in the Telford area, pop over to the site at Discover Telford.