contact all about newport »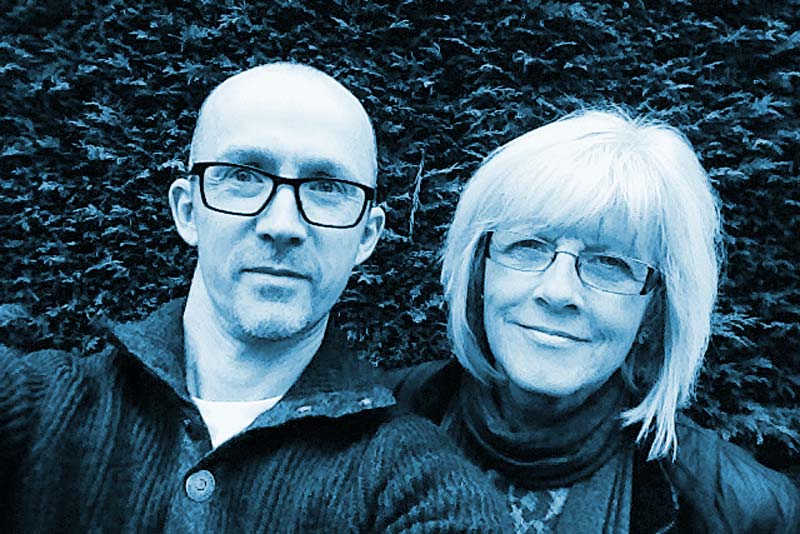 all about newport. it's all about promoting the best of this area
co-founders karen woodock and martin pedley of all about newport ltd
who's behind the project?
Karen Woodcock and Martin Pedley (Directors). Martin and I have lived around Newport for over 30 years. Our backgrounds are in Sales and Marketing and Design and Development. We understand the great and positive aspects of living and working in a rural town and the issues that go with that.
We passionately believe in the concept of bringing the best of Newport and the surrounding villages together, into one accessible online location. It's the local businesses, events and news stories, that make this historic market town what it is.
a local portal for all devices
Our aim here at All About Newport Ltd is to bring our visitors, local and afar the very best of Newport and the surrounding villages.
Together under one roof, and accessible to smartphone users out and about in the local cafes or those planning a day out on their tablet. Our aim is and always will be, to partner the local businesses in the area to maximise their exposure to people locally and those here for the day.
As a small, local business ourselves, we are active members of Newport Town Team and Newport Chamber of Commerce. We understand that by working with, and listening to local people and businesses, we can all benfit.
News that tells a local story
To complement the local businesses, we publish locally sourced news stories from around the area. News that tells a story. Local heros, businesses celebrating an award or opening a new branch. It's what makes this community unique. And that's why we will never charge to post local (not-for-profit) stories.
what's on and where
Newport has plenty to offer when it comes to hosting events for the whole family. Over the years we have built up a reputation for providing online dates, times and information for all the key attractions in the towm. Our analytics clearly shows peak times throughout the year, where people drop by to find out when and where to be for the next major event.
get in touch
how to get in touch
contact by phone
To discuss your sales or marketing needs, events or editorial, please call Karen on 07973 385929
contact by email
For local news stories, please send your editorial and photos to info@allaboutnewport.co.uk
contact by post
All About Newport Ltd, c/o MSA Ferndale, Suite 7, Nova House, Audley Avenue Enterprise Park, Newport, Shropshire, TF10 7DW