display banner advertising » shropshire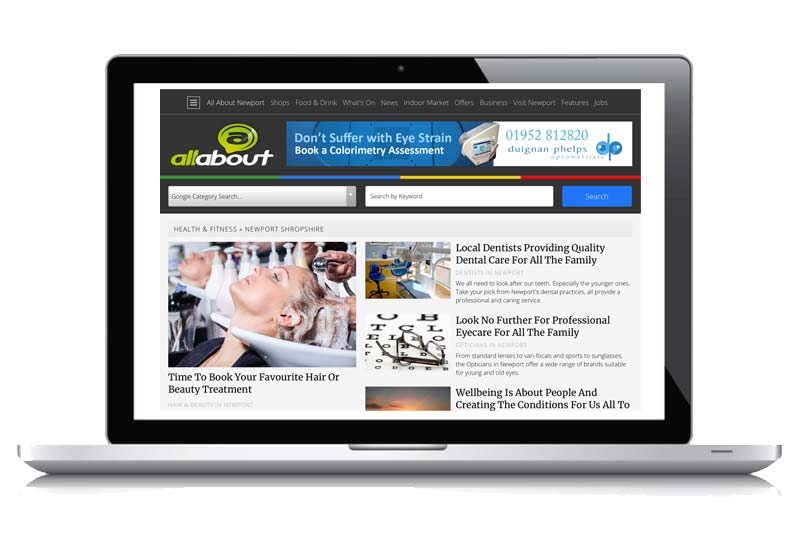 build brand loyalty with a targeted banner advert
can i target my display advertising?
Yes. We can help you target your campaign by;
placing your display advert on a page that is relevant to your business and;
with flexible start and end dates
All this means your message appears to visitors more likely to engage with your business. While flexible dates allows for time sensitive offers, such as Christmas or Bank Holidays.
how do I know if my advert is working?
Before the start of any new campaign, print or online, you should set a baseline of where your visitors are coming from and how many there are.
Use your Google Analytics to record the organic searches and referals made to your website. All Display adverts on allaboutnewport.co.uk are event tracked through our Google account. It's features like this, that make online appealing to businesses.
Why? Because it makes your campaign accountable. There is no guessing how many views, clicks or visits were triggered because of your advert.
Then for those with traditional bricks-and-mortar businesses, monitor the footfall. Using these metrics, compare like for like over the forthcoming months. Remember, that the design and message of your display advert has as much affect on the overall success of your campaign as the page location.
the big click through rate (CTR) myth
It's no longer about the number of clicks your display advert gets or does not get, but about the impression it makes. It's all about building Brand Loyalty.
It's about exposing your target audience to your brand and making them remember you through your advert, rather than creating an advert to get someone to click on it.
Exposure and the Latency Effect
A ComScore study found that there is a deferred (latency) effect with online display advertising. The online exposure your business, product or service gets, is vital to the success of a digital campaign.
A good display advertising campaign will boost brand awareness, increase searches and site visits and, where applicable, increase footfall. Don't be fooled into thinking that a low CTR means your online advertising campaign is failing. You can't Click a Billboard! But, you may remember the message on it.
find the right advertising format for you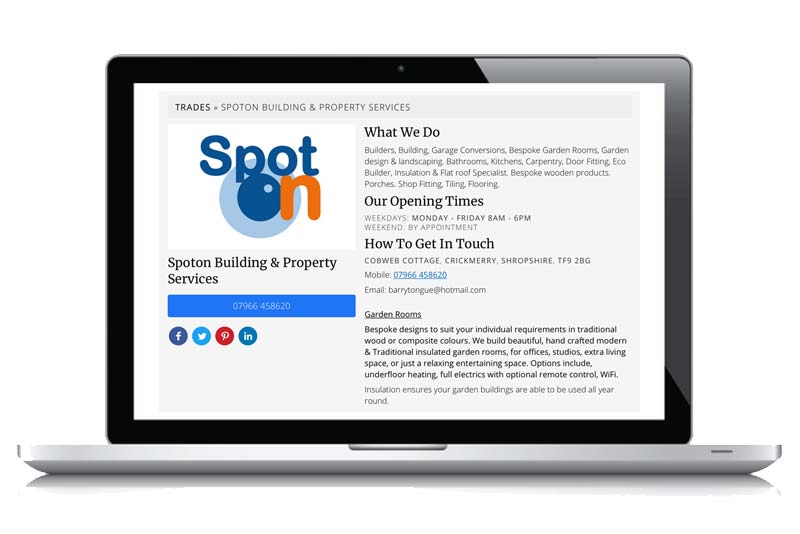 Contact details, product/service keywords, opening times, Google map and photo. All for £10 a year. Making this digital package unbeatable value?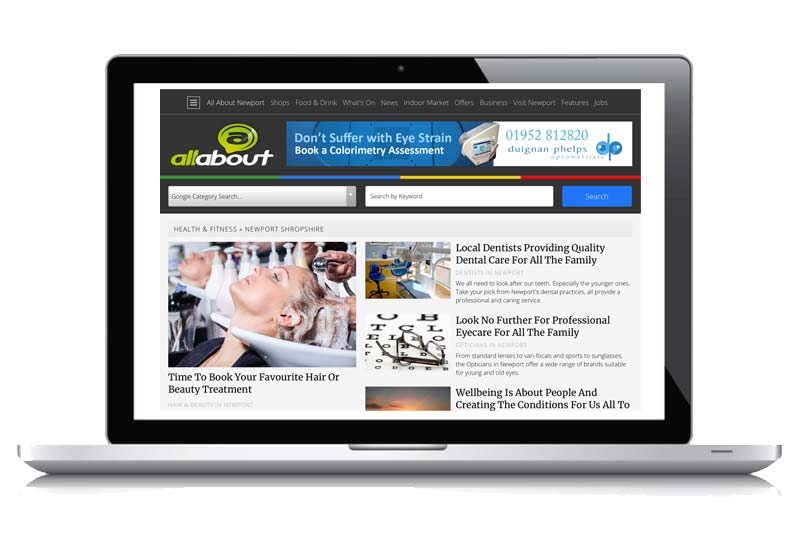 It's no longer about the clicks your Display (Banner) advert gets, but the amount of times it's been seen and the impression it makes on the visitor.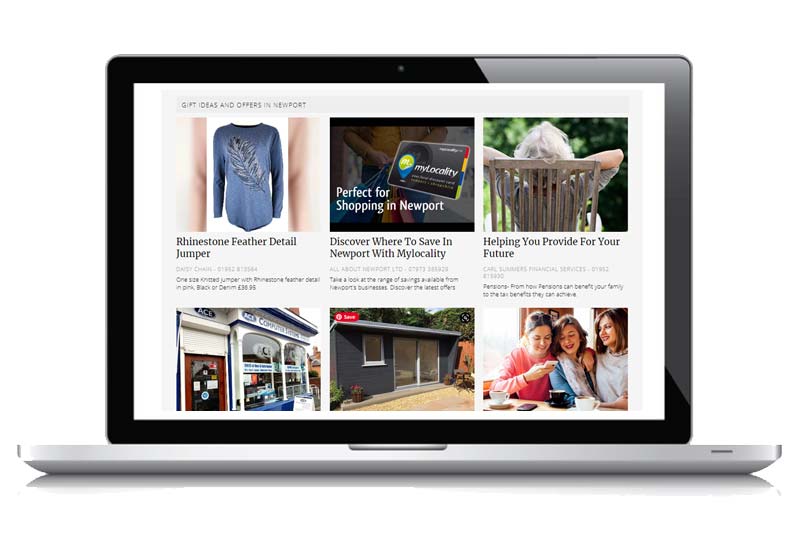 Native adverts are proving themselves to be an excellent way to engage with your online customers. Unsure what they are? We'll explain in plain English.
how to get in touch
contact by phone
To discuss your sales or marketing needs, events or editorial, please call Karen on 07973 385929
contact by email
For local news stories, please send your editorial and photos to info@allaboutnewport.co.uk
contact by post
All About Newport Ltd, c/o MSA Ferndale, Suite 7, Nova House, Audley Avenue Enterprise Park, Newport, Shropshire, TF10 7DW